If you've been searching for how to cancel funanomie, the good news is that it's very easy to do. In this article, we'll show you how to cancel the subscription yourself on funanomie.com and get your money back from funanomie's customer support team in a matter of minutes.
What is funanomie?
Funanomie is a streaming subscription that gives you unlimited access to thousands of movies, books, games and songs. The website boasts crystal-clear HD-quality titles in genres including horror, comedy, romance and thrillers. Content is updated daily, and can be watched on all devices, including a phone, tablet or PC.
Funanomie offers multiple monthly payment plans to its members, depending on the length of their subscription. It also offers a 5-day free trial.
The information on funanomie.com clearly states that funanomie can be cancelled at any time. If you cancel funanomie during the free trial period, you will not be charged at all for using the site.
How to cancel funanomie
You can cancel funanomie in less than 2 minutes by entering your username and password at  http://funanomie.com/cancel 
Follow the steps, and when you see a confirmation message you'll know that your funanomie membership has been cancelled.
If you've forgotten your password, simply follow the instructions on the login form to reset your password.
Another way to cancel funanomie if via your account settings on funanomie.com. Here are the steps to take to cancel your membership this way:
Log in to your account at funanomie.com


You'll need your email address and password for this step. If you've forgotten your password, simply enter the email address that you used to sign up to funanomie and click 'Forgot your password?'. If you can't remember any of your login details, contact the funanomie customer support team and they will cancel the membership for you. We explain below exactly how to do that.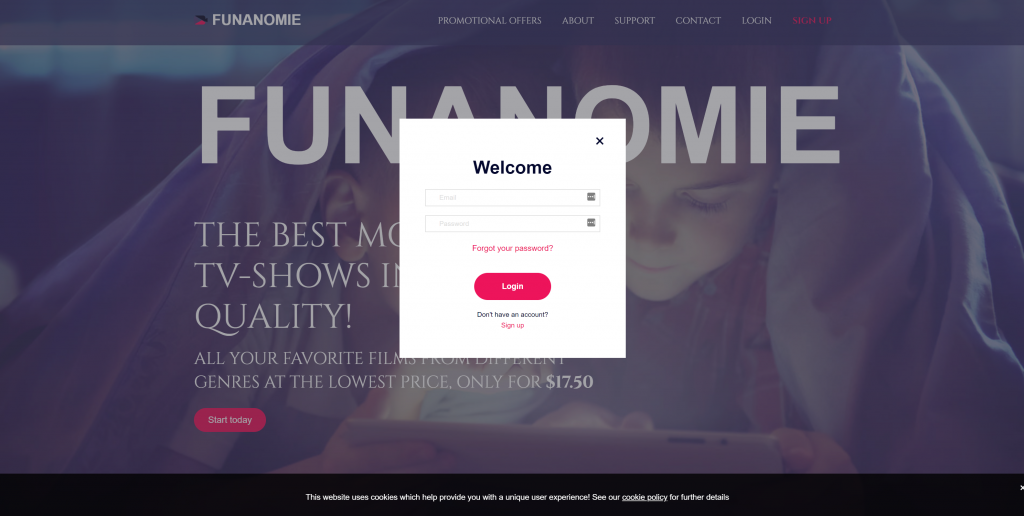 Navigate to the My Account section.


You'll find this section in the menu to the bottom-left of your funanomie dashboard.
Find the Membership tab and click View. 

Click the Cancel Membership button and follow the steps to cancel your membership.


There are a few steps to go through, but when you see the confirmation message you'll know that your funanomie message has been cancelled.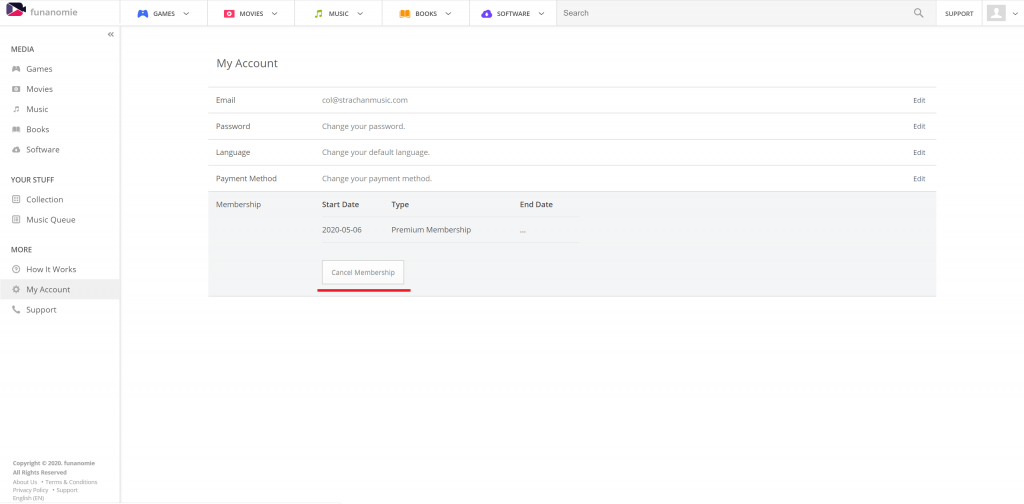 How to get a refund from funanomie
You can get your money back from funanomie in one simple step.
Send an email to support@funanomie.com with your account information and explain that you would like a refund.
You should check the funanomie refund policy for more details.
Funanomie customer support
You can contact customer support using the following details.
Funanomie phone:
+1 877-913-9942
+1 302-327-4042
If you choose to call, try the following steps:
Call one of the numbers above

Explain to the agent that you would like to cancel your funanomie account

Provide the agent with your account information

Ask the agent to confirm that your account has been cancelled
Funanomie email:
support@funanomie.com
Submit a ticket to funanomie customer support:
https://support.funanomie.com/en-us/requests